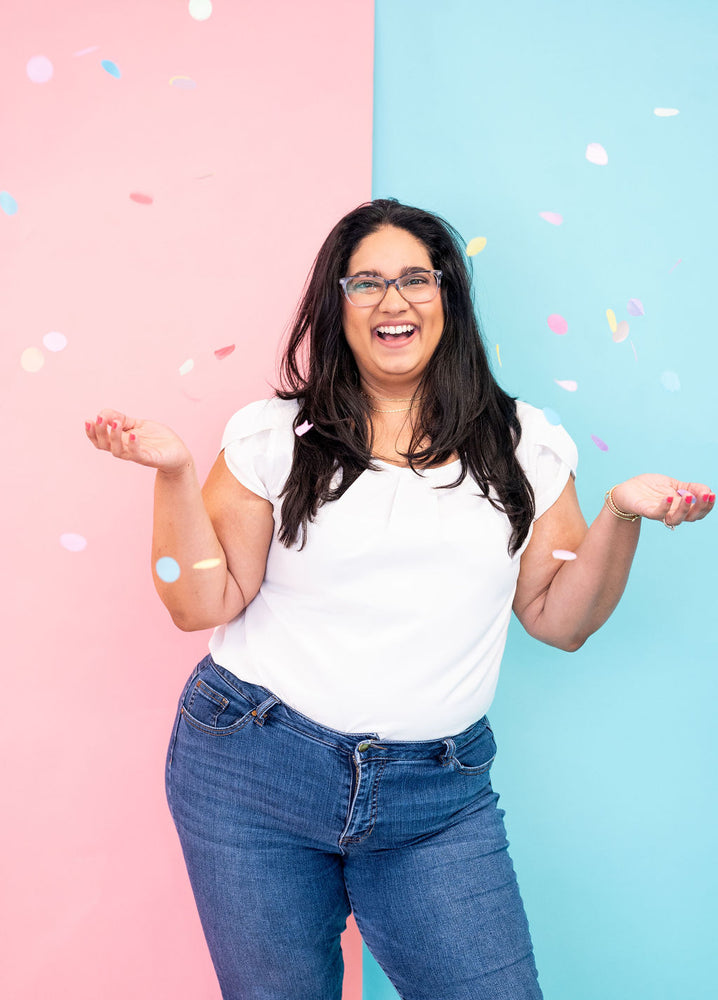 Meet the Maker
alex
Hi, I'm Alex, the founder and designer at The Creative Home Studio.
My entire life I have been a maker, from my childhood days with markers, paints, crayons until now. My preferred medium is acrylic and wood.
I began making home décor to fill our home when we were first time homeowners, and let's be honest, broke! I mastered farmhouse signs and so many friends suggested I sell them. In 2020, I took a chance and gifted one to a longtime friend who is a real estate agent. She shared with her brokerage and helped give me the confidence to continue to build the business. A few months later I jumped into the laser world and began designing items for the real estate industry.

While beginning my journey with The Creative Home Studio, I had the opportunity to work for a local real estate agent as a marketing assistant. This experience has helped me understand the importance of staying top of mind with your past clients and how referrals play such a pivotal role in your business. I strive to make unique gifts that strike a conversation, getting your clients to talk about you and remember you when real estate is mentioned.
How It Began...
At the beginning I would paint our signs on the kitchen island or anywhere I could find a little space in our home.
An Exciting Breakthrough.
I added a laser cutter to my tools, bringing more creativity to the studio and was able to offer more products.
Thanks to the incredible support of our clients, this in no longer a side-hustle but my full-time dream job from my home studio.
Follow Us on Instagram
See more on our Instagram. Follow us at @His&Herworkshop to see more products, behind the scenes, giveaways and more!